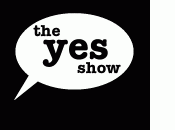 YOUR NAME
Your bio goes here. Make a personal statement, list credits, talk about personal achievements, say what improv means to you, or just be funny. Speak in the third person. Keep your bio brief, so it fits here.

You may include links to your personal and/or business websites, facebook profile, etc. I will make the links clickable.

Send me a fullsize photo. I will crop it, resize it to 220w 250h, and make it black&white. Let me know if you want it cropped a particular way.